After we went to parliament it was lunchtime so we decided to go meet Granddad and Koro for lunch.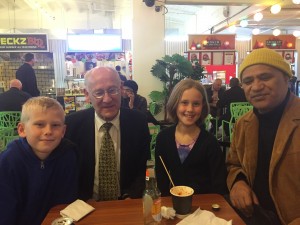 Zoe had butter chicken and rice, Megan had popcorn chicken and Finlay had Mc Donalds.  Koro had pork buns and Grandad had Roti rolls.
After we had lunch we went for a walk around town and spotted an awesome water feature.